8. Unattended Support

Unattended Support is a support session that occurs when the person being supported, the supportee, is not present when their computer is receiving support.
To enable an Unattended Support session (or meeting), the supporter first starts a Remote Support meeting and clicks continue: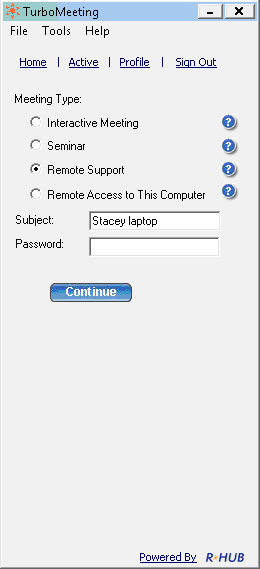 Supporter starts a Remote Support meeting
On the supportee's system, the supportee installs TurboMeeting and joins this Remote Support meeting with the generated Meeting ID.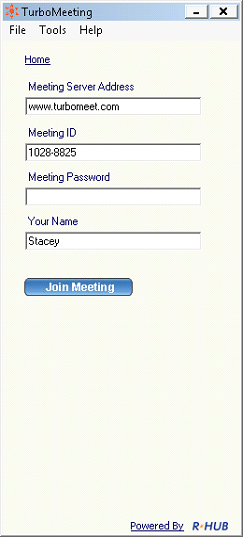 Supportee joins the Remote Support meeting
The supportee should accept the default answer: "Control and view your computer":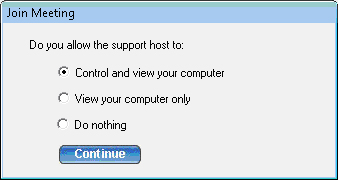 Supportee allows supporter to Control and view your computer
If the supportee is not a Windows Administrator, the "Run as Admin" option appears. Click the "Run as Admin" icon and specify an Admin's Name and Password for the supportee's computer: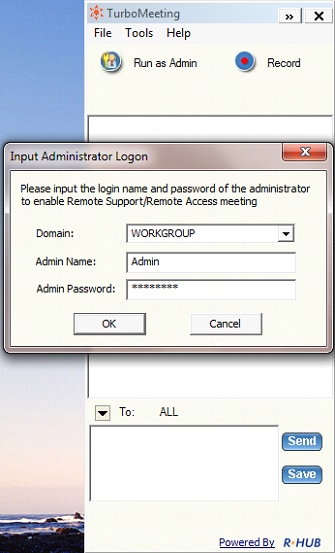 For Windows non-Admin users, specify an admin name and password
On the supporter's computer, choose Tools | "Change to unattended support session":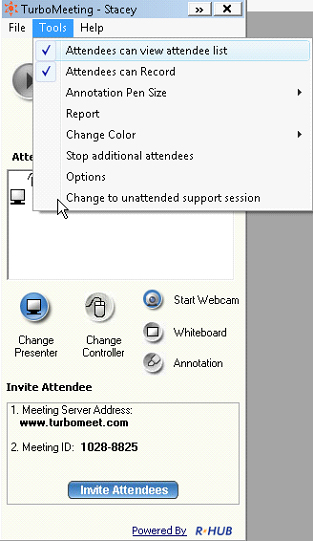 Supporter changes to unattended support session
The supporter must enter a Computer Name for the supportee and a Meeting Password: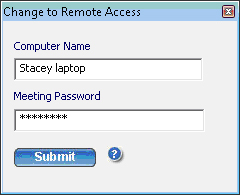 Supporter enters supportee's computer name and a meeting password
The supportee should accept that the supporter can provide unattended support:


Supportee should accept that the supporter can provide unattended support
This meeting has now become a Remote Access meeting. From now on, the supporter will be able access this meeting from their Active meeting list: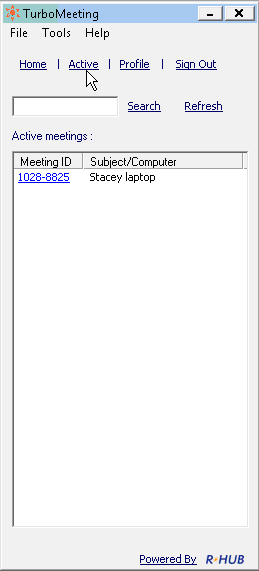 Supporter will always see this Remote Access meeting in their Active list